LiteSpeed Cache
LiteSpeed is an all-in-one caching plugin. With LiteSpeed Cache, WordPress websites can become up to 2x faster!
At Web Design Chonburi we specialize in fine-tuning the Litespeed plugin to achieve the best performance.
In addition to that, our servers running also on Litespeed, so your website become even faster when you use our servers.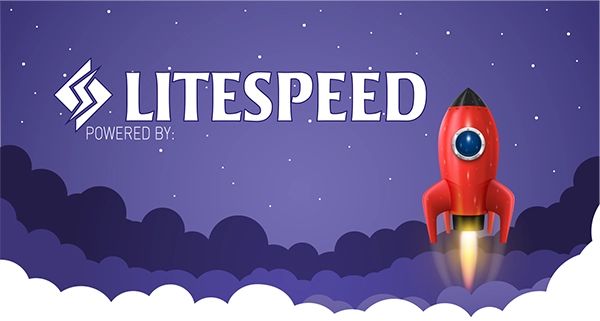 What is LiteSpeed Cache?
LiteSpeed Cache (LSCache) is the number one WordPress caching solution. It is an all-in-one optimization plugin that is smart, accurate and lightning fast.
The LS Cache plugin includes a built-in page speed optimizer, image optimizer, critical CSS generation tool, CDN integration and many more.
With support for personalized WooCommerce cache and a highly configurable cache crawler, Litespeed Cache is the key to noticeably improving the user experience on your WordPress website.
In many cases, up to 2x faster than before. In addition, spikes in traffic are handled with ease with the LS Cache plugin.
Why we use Litespeed Cache
Guaranteed the fastest
With the best coherence in the field of software and hardware, we offer our customers the best achievable performance.
With our superfast SSD and LiteSpeed Cache, an extraordinary high performance is guaranteed.
Litespeed95%

WP Rocket85%

W3 Total Cash75%

WP Fastest Cash55%

No Cash20%
Website without LiteSpeed Cache
With a website without LiteSpeed Cache, your website will retrieve the page that is being viewed by the visitor from the actual web server and displays it to the visitor.


Website with LiteSpeed Cache
Before a visitor reaches the actual web server, LiteSpeed ​​checks whether the requested page is already present in the cache. This means that the page does not have to be removed from the actual server and the page can be shown directly to the visitor.
The advantages of LiteSpeed Cache